Discover The Latest Innovations In Plant Based Foods and Local Start-Ups
The only food and beverage show focused exclusively on better-for-you innovations in packaged goods, snacks, beverages, and more, SmartFood Expo will feature two pavilions dedicated to the fastest growing food product categories in today's market: the Plant Based Foods Pavilion and the Chicagoland Food Incubation Hub.
Plant Based Foods Pavilion
Over the past year, plant based foods saw an 8.1% growth in sales, with plant-based meats accounting for 2.1% of sales in refrigerated and frozen meat product sold at retail, according to Nielsen data. Discover the newest innovations in the exploding category of plant based foods at the Plant Based Foods Pavilion.
Chicagoland Food Incubation Hub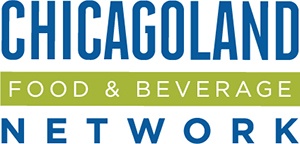 The Chicagoland area not only leads the nation in packaged food and beverage sales, but also boasts a vibrant local food movement and a large number of entrepreneurial start-ups. These start-ups are revolutionizing consumers' retail shopping experience. Attendees will discover the next big better-for-you products at the Chicagoland Food Incubation Hub. 

These pavilions showcase the fastest growing trends in the health and wellness food category, and are just some of the innovations you can count on discovering this June. If it's health-conscious and better for your business and your customers, you'll find it at SmartFood Expo June 25-27. 
For questions about SmartFood Expo or to explore opportunities to participate, contact John Toner at 202-303-3424.